Guadalupe-Reyes Marathon: Rosca de Reyes Tradition
Guadalupe - Reyes Marathon is about to come to an end. And with it, the holiday meals and season. However, some may say we leave the best 'till last. The Rosca de Reyes bread is perfect for these cosy times to initiate the new year with a tasty treat.
As its name says, Guadalupe – Reyes ends on "Día de Reyes" (The Three Kings Day, also known as the Three Wise Men).
Día de Reyes is a very important festivity in Mexico's Culture. Especially for the kids who get presents from the Three Kings on the morning of January 6th.
This is a date where food and tradition come together one more time in Mexican Culture.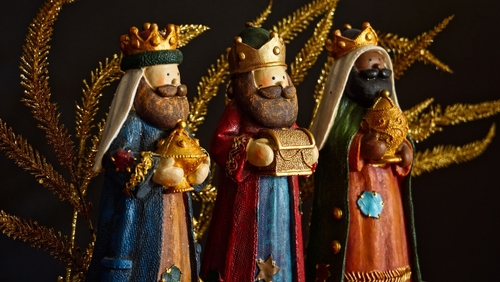 Día de Reyes (Three Kings Day)
The Three Kings are more expected for Mexican kids than Santa Claus himself. The day the presents they have been longing for so long finally arrives on January 6th, and the ones to be thankful for are the Kings Melchior, Gaspar, and Balthasar.
It is tradition to write a letter to them listing the presents they want and naming the wishes they want for them and their family over the year. Then, during the night of January 5th, the kids go out and attach their letters to a balloon that floats and disappear in the dark sky to meet the Three Wise Men in the stars.
Before going to sleep, some families prepare some cookies and glasses of milk and water for the Three Wise Men and their camels so they can be fully hydrated and well to continue their journey.
finally, they put a pair of shoes to accept the gifts they may leave and go to sleep waiting for the following day. Eventually, on January 6th, the kids wake up and enjoy the presents they find under the tree. This are left there to let the Three Kings know how many kids are expecting the gifts and get an idea of how old they are
The families gather in the evening to enjoy the excellent Rosca de Reyes bread during this day.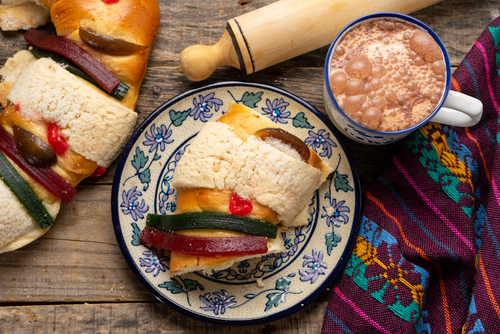 Rosca de Reyes
This sweet bread is more than just-food it is laced with tradition and a perfect excuse to enjoy a warm moment with loved ones. It is made of sugar and orange and is decorated with figs, cherries, quince, and citron.
The bread with the shape of a wreath is placed in the centre of the table so everyone can take the piece of their choice. The Rosca de Reyes has little toys (figures representing baby Jesus) hidden all over it. Whoever gets a piece with this figure is responsible for making/bringing tamales for everyone there on Candlemas (February 2nd).
This tradition doesn't only apply to family reunions. Friends and work colleagues also share Rosca de Reyes during this special day. They all want to witness who will bring the tamales for the next Mexican celebration.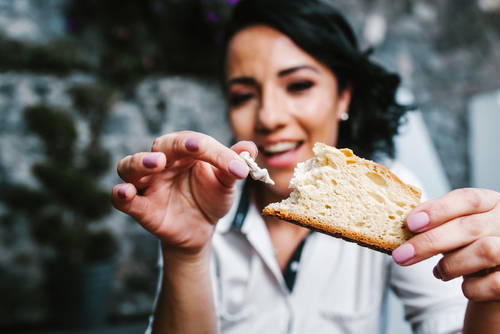 The holidays are officially over.
After Dia de Reyes, families take their trees out and say goodbye to another holiday season.
After having all the delicious festive meals, we in Mexico rest just for a little while before having tamales and try to lose some weight.
Even if this season has finished, Mexico still has a lot to offer in terms of tradition. Our Mexican culture is so rich and unique that there is a special celebration almost every month.
In Cool Chile, we know that a meaningful way to get to know a culture is through its cuisine. But we also believe that traditions are the ones that matter. And Mexico… well, has a lot of them.
This year, we will address the most important ones so you can either feel more connected to Mexico's Traditions or… closer to home.
Until next time and… Feliz Día de Reyes!