These are the most popular superstition beliefs regarding food in Mexico!
Many cultures around the world have many beliefs and traditions that make each one of them very special. We all have heard of at least one superstition belief that now sticks with our daily routine somehow.
It is logical to find many superstitions regarding food all over the world. One of the fundamental aspects to understanding and getting to know a culture is through their food. Each dish can give us a blink of a country's way of life and style.
One of the countries with lots of cuisines within it is Mexico. Since it is a big country, the number of gastronomic selections is wide. As it's superstitions regarding food.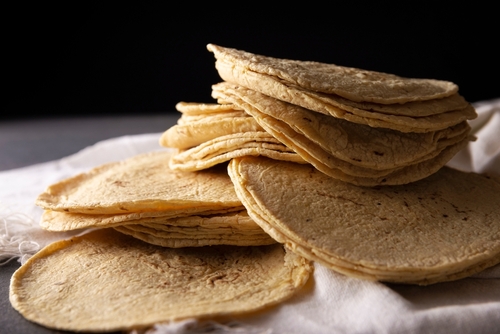 Tortilla Superstitions:
The Corn Tortilla is a fundamental element in Mexican Cuisine. It doesn't matter if you are in the south or the north of the country, the tortilla will be there to be easily found.
That's why the superstitions regarding tortillas are similar all over the country.
One of the most popular ones says that if you drop by accident a tortilla on the floor, you should be prepared to receive unexpected and unpleasant visits to your house. From your in-laws to be more specific.
Another one takes place when you are making handmade tortillas. If the tortilla puffs up on the comal /pan when you are cooking it, then you are ready to get married. A most extreme one says that if this doesn't puff up, you are destined to live with your parents forever.
These beliefs may sound a little crazy, however, this is related to the importance of this basic ingredient in Mexican Cuisine. Since this is considered a waste of a valuable component, they should be punished somehow.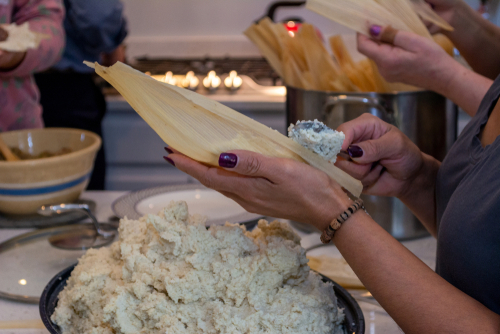 More Mexican Food Superstitions:
Once we covered two of the most popular Tortilla Superstitions, we need to talk about other Mexican's beliefs regarding food.
When it comes to making Tamales, it is highly recommended not to cook them while you are angry. If this happens, they won't fluff upright. This is real! The tamal cooking process is quite elaborate. If you are not, literally, in the right mood they won't be cooked properly.
Another food superstition belief is related to bread. If something frightens you (like an earthquake or another very scary situation), Mexicans will recommend you have a piece of bread (Pan Dulce or Bolillo) to get rid of this feeling.
There is also a belief that some fizzy drinks are perfect to cure a stomachache. The most popular ones are Coke and the Mexican Sidral Mundet (Apple Soda)
Finally, but not least, as in many other countries, there is an unspoken rule related to salt. If someone is asking for a saltshaker while eating, they should never get it directly in their hand from another person. This means that they should take it from the table before using it. There is a belief that if you pass the salt directly to someone else, they will either get bad luck or probable get into a future fight with you.
These are just some of the most famous superstitions beliefs regarding Mexican food. Let us know what you think about them in our comments section below and share with us any other superstition beliefs you are aware of.