Dia de la Candelaria The Mexican Candlemas Tradition
Mexican food culture is massive! Not only do you have countless dishes that differ from city to city, town to town, but we also create dishes to go with religious and cultural occasions, adding to the expansive culture of Mexican food.
While in other countries around the world, January is the month to slow down after eating a lot during the holidays. Mexicans say they can start their diet after El dia de la Candelaria (Candlemas). Why? Because it is tradition to have delicious tamales and atole on that day. (Lots and lots of carbs)
But this isn't just an excuse to eat this meal or even avoid the diet. No, Candlemas is a tradition that combines food and pre-Hispanic culture in Mexico.
However, in Mexico, Candlemas is celebrated differently from many other countries so, let's discover why this tradition involves the famous tamales.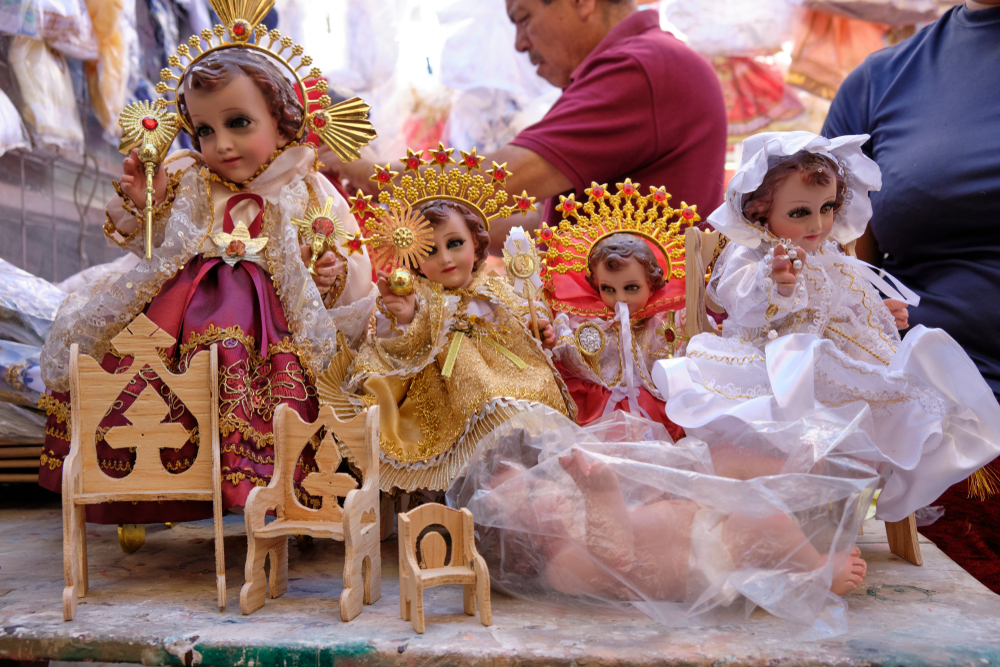 Candlemas, the religious tradition.
Candlemas is celebrated every February 2nd, just 40 days after Christmas. It marks the purification of the Virgin Mary, who was finally able to enter the catholic temple and introduce Jesus Christ. During her visit, she brought with her some candles so they could be blessed along with her baby child.
This date is an important one within the Catholic religion since it states the first approach of Jesus with the church.
Nowadays, catholic Mexican's dress baby Jesus and take him to be blessed at the church but not always in what you would expect. While some people dress their Jesus in a white cloth, others get extra inspiration from their idols. Such as football teams, Lucha Libre Wrestlers, famous singers, or even famous characters from as current new film.
The markets along the country offer these cloths and customs before this date, so it is expected to find more people gathering there than other times of the month.
In Coyoacan, a borough in Mexico City, there is also a procession with some fireworks occurring that evening.
Across the country, the most famous Catholic churches will have a special mass to commemorate the Virgin Mary.
However, it doesn't matter If you are catholic or not, whether you are in a family/ friend gathering or at a public square celebrating, you must have Tamales and Atole.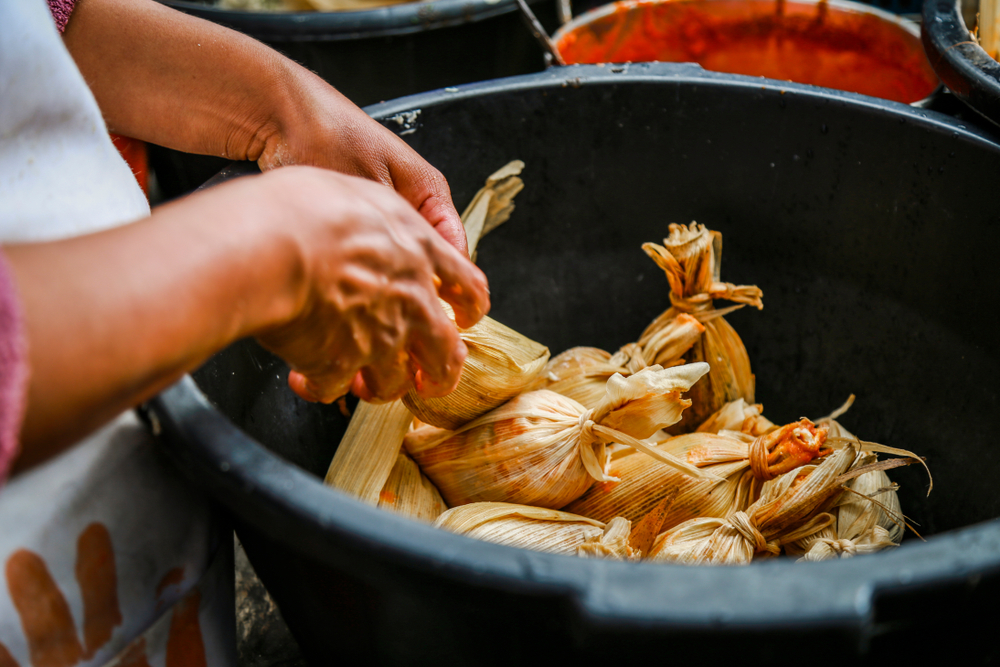 Why are Tamales so important during Candlemas?
While the catholic part of this celebration doesn't differ from other countries, the food has its cultural explanation.
During the pre-hispanic era, the Aztecs celebrated rituals to their Rain God, Tlaloc. These rituals were held during the beginning of the agricultural year. The name of this celebration was Huauhquiltamalqualiztli, and the dish served during it was tamales.
When the Spanish arrived in Mexico, they noticed the Huauhquiltamalqualiztli was held on the same date as Candlemas. So, they incorporated this into the Catholic celebration.
At present, it is a tradition that the persons who got baby Jesus' toy in the Rosca de Reyes buy the tamales for everyone and accompanies it with a hot atole drink.
This is also an important day for tamale's sellers across the country. This tradition is so strong that people usually pre-order their tamales within 5 days or one week notice.
Even street tamales sellers have loads of work and vast rows of customers waiting to get their last-minute orders on time.
February 2nd gives us the perfect excuse to eat (and drink) lots of carbs without feeling guilty.
It doesn't matter if you are a sweet or savoury lover, Tamales come in a massive variety of flavours for you to choose. From mole and tomatillo spice salsa to chocolate and strawberry, you will find that Tamaleros will have you covered for that tasty day.